Who We Are
Center for Community Building, Inc.
Is a nonprofit organization in Harrisburg, Pennsylvania, that provides Transportation Brokerage Services throughout the area. We offer Mobility Management Services to meet the transportation needs of consumers. With 20 years of experience, we are the organization to trust for your transportation needs.
William F. Peterson is currently the President/CEO of the Center for Community Building, Inc. (CCB) a non-profit corporation specializing in workforce support and non-emergency medical transportation services. He has been with CCB since 1997 and has been President/CEO since 2000.
In the past, William served as the Executive director for the Harrisburg African-American Chamber of Commerce, where he was a co-founder and first president; co-owner and Chief Administrative Officer for Metropolitan Graphics Printers, Harrisburg, PA; and Chief Finance Officer for International Services, Inc., an office equipment supplier, Philadelphia, PA. William has worked as an accountant and financial analyst for such corporations as Borg-Warner, Hershey Foods and Harsco. Mr. Peterson's work history includes accounting and finance positions with the government of Pennsylvania where he also served as Executive Director for Minority Business Development.
William is a member of the Board of Directors for Rebuilding Together Greater Harrisburg, Bethesda Mission and Center for Community Building, Inc. He is a former Board Member of the Tri County Community Action and Capital Region Ex-Offenders Support Coalition (CRESC). William is also a member of the Community Transportation Association of America; Harrisburg Regional Chamber where he serves on the Transportation Subcommittee; the United Way of the Capital Region's Basic Needs Council and the Community Impact Core Solutions Partnership; and he is finance chairman for St. Paul's Baptist Church.
William served honorably in the United States Army. He is a graduate of Pennsylvania State University with a BA in Business and is certified by the Community Transportation Association of America as a Certified Community Transit Supervisor and Manager.
Mobility Management & Transportation Services Throughout Harrisburg
Company Vision
Center for Community Building, Inc. (CCB) is positioned to take advantage of the significant opportunities available in transportation brokerage and mobility management. Through a professional approach to coordinating work related and non-emergency medical transportation, with an emphasis on outstanding consumer support and service, CCB can become the premier mobility coordinator of transportation services in the Greater Harrisburg area.
Company Goals
The goals are to provide transportation services in a cost effective and efficient and dependable manner with the utmost sensitivity towards the human needs of consumers; and, to have transportation that is predictable, reliable and safe.
Company Values
CCB is dedicated to building long-term relationships with public and private partners in order to provide transportation to those in the community who need help with traveling to and from locations where and when transportation is lacking or nonexistent. CCB wants to be recognized as the leading transportation brokerage and community-based mobility management company in the Greater Harrisburg area.
Business Structure
Center for Community Building, Inc. is incorporated under the laws of the state of Pennsylvania as a not-for-profit organization, and is qualified as an exempt organization under section 501 (c) (3) of the Internal Revenue Code. Center for Community Building, Inc. is a Pennsylvania Public Utility Commission licensed Transportation Brokerage. The business and affairs of the Corporation are managed by a Board of Directors whose powers are carried out by a President who is the Corporation's Chief Executive Officer. The President has general supervision, direction and control over the Corporation's business, officers and affairs.
Financial Support
CCB funding comes from Dauphin County, United Way of the Capital Region, private donations and fees-for-service.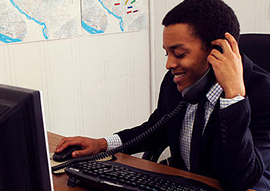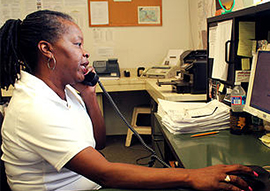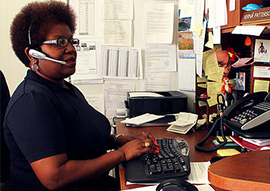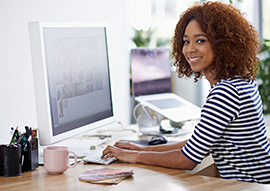 Request Transportation Services
Whether you're a business that needs transportation for your employees, or an organization
or agency needing transportation for your clients...
We can make the arrangements for you.